Unleash the 2024 Toyota Camry Series!
Release Date: August 21, 2023
Focus: Vehicles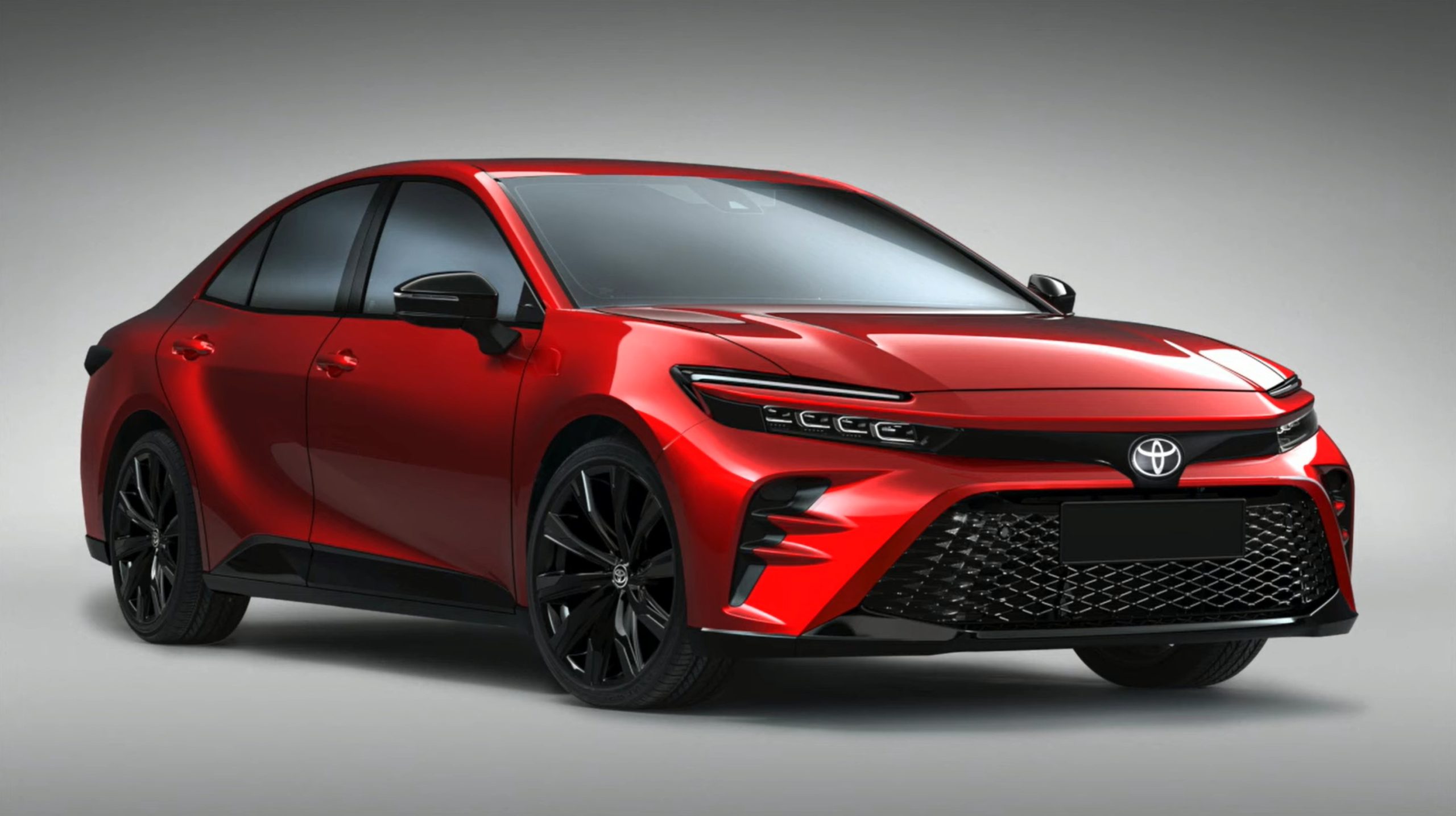 Welcome to a new era of driving excitement with the arrival of the 2024 Toyota Camry Series. Get ready to experience a sedan like never before – combining athletic styling, exhilarating performance, and unparalleled comfort.
Discover the Thrill
Experience the perfect blend of athletic design and sedan comfort. The 2024 Toyota Camry Series is designed to make heads turn while providing a comfortable and smooth driving experience.
Innovative Connectivity & Safety
Stay connected with intuitive technology and advanced safety features. Whether you're navigating city streets or embarking on a road trip, the Camry Series keeps you informed, connected, and safe.
Choose Your Power
With a range of ten distinctive grades and four powerful powertrains – including gas, hybrid, and AWD models – the 2024 Camry Series lets you choose the perfect match for your driving preferences.
Starting MSRP: $30,990
Elevate Your Drive
TORONTO, Ontario (August 21st, 2023) – The Toyota Camry is here to redefine driving pleasure. Each model in the 2024 Camry Series embodies Toyota's legacy of quality, safety, and value, ensuring an exceptional driving experience for everyone.
"A perfectly balanced blend of driving fun and comfort – that's what the well-designed sedan experience is all about. At Toyota Canada, we're committed to offering Canadians the ideal combination they seek," said Cyril Dimitris, Vice President, Toyota Canada Inc.1
Unveiling the Choice
Select your ideal body style – from sophisticated refinement to aggressive design. The Camry Series offers an array of options that cater to your style and performance preferences.
Ultimate Comfort & Technology
Step inside the Camry's cabin designed to accommodate up to five passengers in comfort. The intuitive layout of instrumentation and controls keeps your focus on the road ahead. Enjoy the convenience of touchscreen audio systems compatible with Apple CarPlay and Android Auto.
Stay connected and informed with Toyota's Connected Services, included as standard on nearly every model, making your driving experience smarter and safer.
Safety First
Your safety is paramount. Every Camry and Camry Hybrid model comes equipped with an impressive package of safety features, including Toyota Safety Sense 2.5, to support driver awareness and reduce the potential for accidents.
Unveiling the Powertrains
The 2024 Toyota Camry Series offers an array of powertrains to suit your needs – from spirited performance to eco-friendly efficiency. Choose from a variety of options that deliver power, control, and fuel efficiency.
Your Perfect Drive Awaits
Welcome to the future of driving pleasure. Whether you're seeking hybrid efficiency, potent performance, or sleek style, the 2024 Toyota Camry Series has your ideal match.
Explore the Lineup
Camry SE - Starting at $30,990
Camry SE Upgrade - Starting at $33,630
Camry SE AWD - Starting at $32,790
Camry SE AWD Upgrade - Starting at $35,430
Camry XSE AWD - Starting at $38,790
Camry Hybrid LE - Starting at $32,690
Camry Hybrid XLE - Starting at $41,490
Camry Hybrid SE Upgrade - Starting at $35,930
Camry Hybrid XSE - Starting at $39,290
Camry TRD - Starting at $38,300
Vehicle Price includes MSRP/Freight PDI/AC charge/maximum Dealer fees/maximum other fees and charges, and excludes taxes, license, insurance, and registration.